Tee Up! With PT360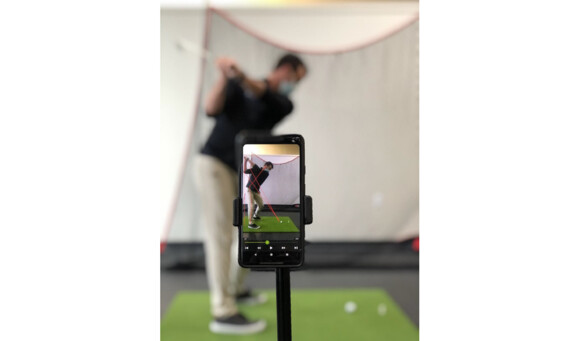 Tee Up! with PT360 is our golf rehab program that combines PT360's highest standards for physical therapy and the industry-leading Titleist Performance Institute (TPI) approach to the body-swing connection™ to help improve your golf posture, strength, and mobility within your swing.
Not only can our program correct swing faults to improve your golf game, but our program can help reduce stress on your body to extend the life of your game!
What is TPI?
The Titleist Performance Institute is the world's leading educational organization dedicated to the study of how the human body functions in relation to the golf swing. Since its inception in 2003, it has studied thousands of golfers of all skill levels to identify various physical limitations which can negatively impact your swing and result in injury.
How does the Golf Swing Analysis work?
The process begins with a thorough physical screen with a TPI-certified Physical Therapist to evaluate your mobility & strength, identify any physical restrictions to movement, and break down your golf swing for comprehensive insight into what lies behind your injuries. We will use this assessment to create an exercise program to help reduce stress on your body, improve your swing performance, and extend the life of your golf game. During each session, we'll work to address your body's limitations so that you can swing your swing without pain or limitations. A regular TPI Screen will reveal your "Fitness Handicap" and give you real time feedback to track your improvements over time.
What makes Tee Up! With PT360 unique?
Your TPI certified Physical Therapist comes to golf swing analysis with a clinical background in Orthopedic and Sports Physical Therapy. What does that mean for you? The same professional that identifies mobility or strength issues with your swing can also make recommendations for how to fix those issues and treat you with a customized Physical Therapy program.
You may come across others with the TPI certification, including the pro at your local golf course. As an added bonus, your clinician can communicate their findings to your local golf professional to maximize the improvements you can make in your game.
Who can benefit from Tee Up! With PT360?
If played right, golf is a game that can last a lifetime. Youth to senior or weekend warrior to professional, the TPI screen and our custom analysis will lead to recommendations to improve strength and/or mobility with the goal of decreasing injury risk. Tee Up! With PT360 is for every level and age of golfer who wants to maximize their body's potential to play the game they love, longer.
How do I get started?
First step is to call our office to make an appointment! If you have pain with your golf game and are looking to begin physical therapy specifically for golfers, you can use your health insurance to begin our program. Depending on your insurance, you may need a referral from your doctor - our staff will let you know if this is the case when you call to schedule. If you are pain-free and looking to improve your general golf performance, Tee Up! With PT360 will be a self-pay program.
Your first visit as part of Tee Up! With PT360 will be an evaluation, which costs $120 if paying out-of-pocket and includes:
TPI Golf Evaluation with a TPI Certified Physical Therapist
Biomechanical video analysis with a written report of findings available for yourself and sent to your golf pro (if necessary)
Individualized golf-specific exercise program tailored to your needs
Follow-up appointments as part of Tee Up! With PT360 will cost $100 per session if paying out-of-pocket.