Massage Therapy
Available Locations:
Shelburne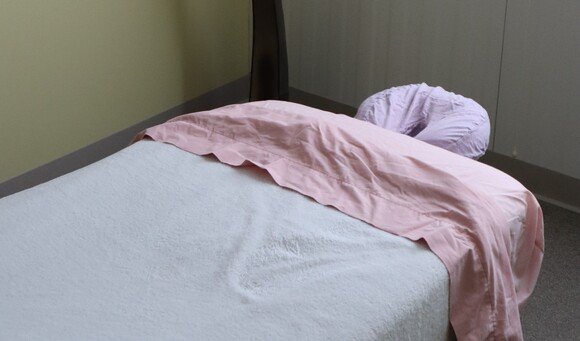 Massage is an important tool on the journey to improved health & well-being. A variety of Massage Therapy techniques are offered at PT360, including Swedish Eslen, Pre- and Post-Event Sports Massage, Neuro-Muscular Therapy, Deep Tissue, Trigger Point Release and Pre-Natal Massage. The benefits of massage are endless, including increased circulation, decreased muscular tension and spasms, improved flexibility of tissue, and an overall feeling of relaxation.
Our 50 minute massages are performed in a private treatment room to give you a sense of serenity and calm as you are being worked on. We have a specialized hydraulic massage table to make it easy for you to get on & off, and we are able to accommodate different positioning requests to make sure that you are comfortable during your massage.
How do I get started?
Massage is currently available only in our Shelburne office, so you may call our office at (802) 985-9360 or contact Heather Chernyshov, MS, ATC, NCTMB directly via email to schedule. Once scheduled, please print off, review, and sign our Massage Disclosure prior to your first massage with us.
Is massage covered by insurance?
Massage as a stand-alone treatment is not yet covered by insurance companies and is an out-of-pocket expense. We offer punch cards for 5 massages at a discounted rate or you can pay for them individually as you go. Punch cards do not expire and can be used at any point!