Specialized Rehab Equipment
Alter-G Anti-Gravity Treadmill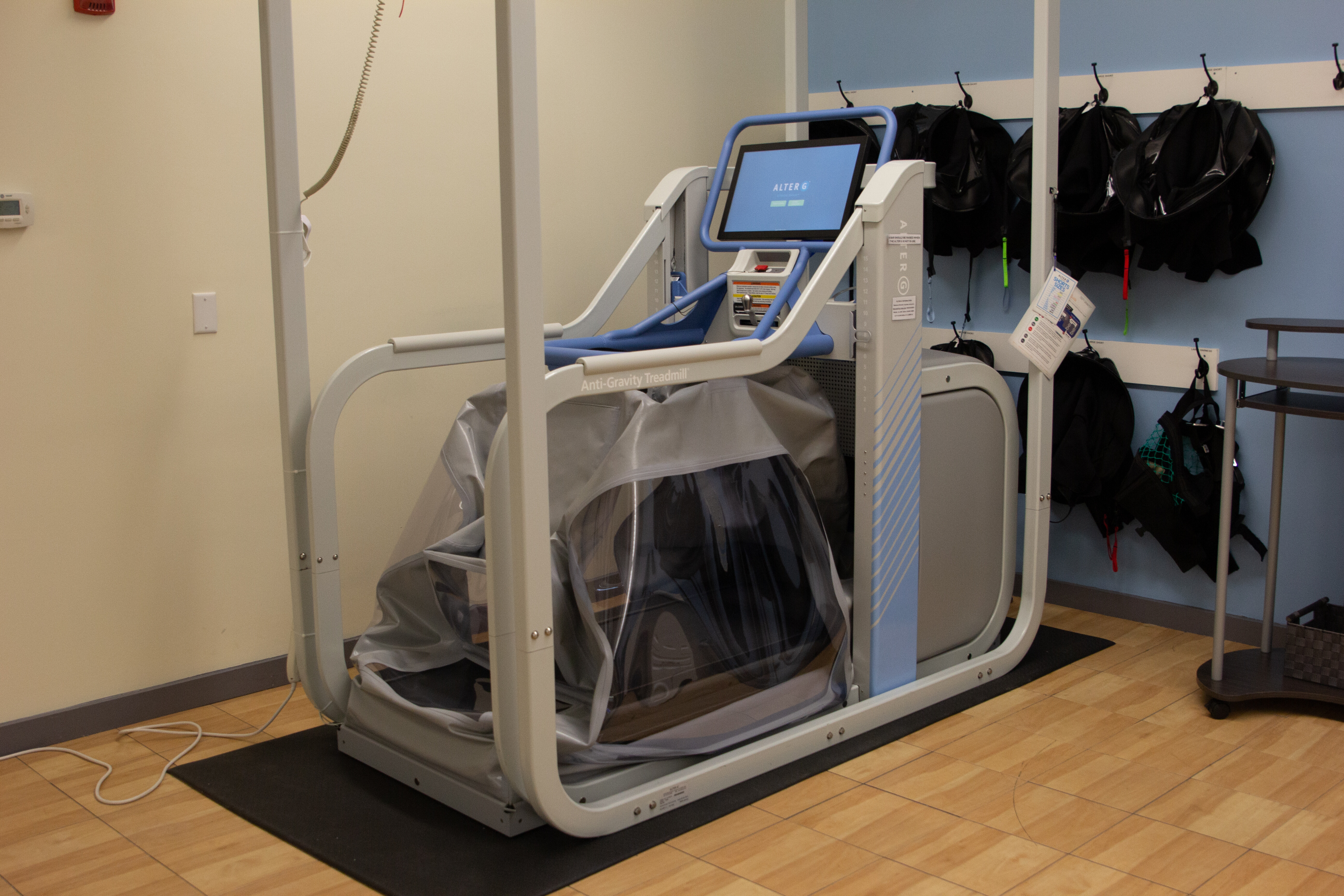 Alter-G Anti-Gravity Treadmills use innovative Differential Air Pressure (DAP)Technology that enables unweighted therapy and training options. A pressurized "anti-gravity" chamber counteracts gravitational forces by filling with air, gently adjusting your body weight from 100% to as low as 20%. This uniform lifting force reduces impact, pain, and effort, all while supporting normal gait, balance, and encouraging full range of motion. The Anti-Gravity Treadmill is ideal for patients recovering from surgery and looking to re-gain mobility, develop strength & fitness, and improve functional movement. The Alter-G Anti-Gravity Treadmill is currently located in our Williston office and may be used independently after being trained by one of our clinicians.
BENEFITS FROM USING THE ALTER-G ANTI-GRAVITY TREADMILL:
Begin weight-bearing exercises sooner while protecting sensitive healing tissues.
Encourage full range of motion, shown to improve functional outcomes.
Support normalized gait mechanics in a safe environment.
Enable functional activity and task specific training.
Provide support for static & dynamic practice to work on balance, control, & strength.
Reduce the barrier to exercise for obesity and deconditioned individuals.
Increase exercise volume while minimizing stress-related workload.
Begin post-surgery training earlier to promote healing and avoid compensatory patterns of movement
The BIOMAT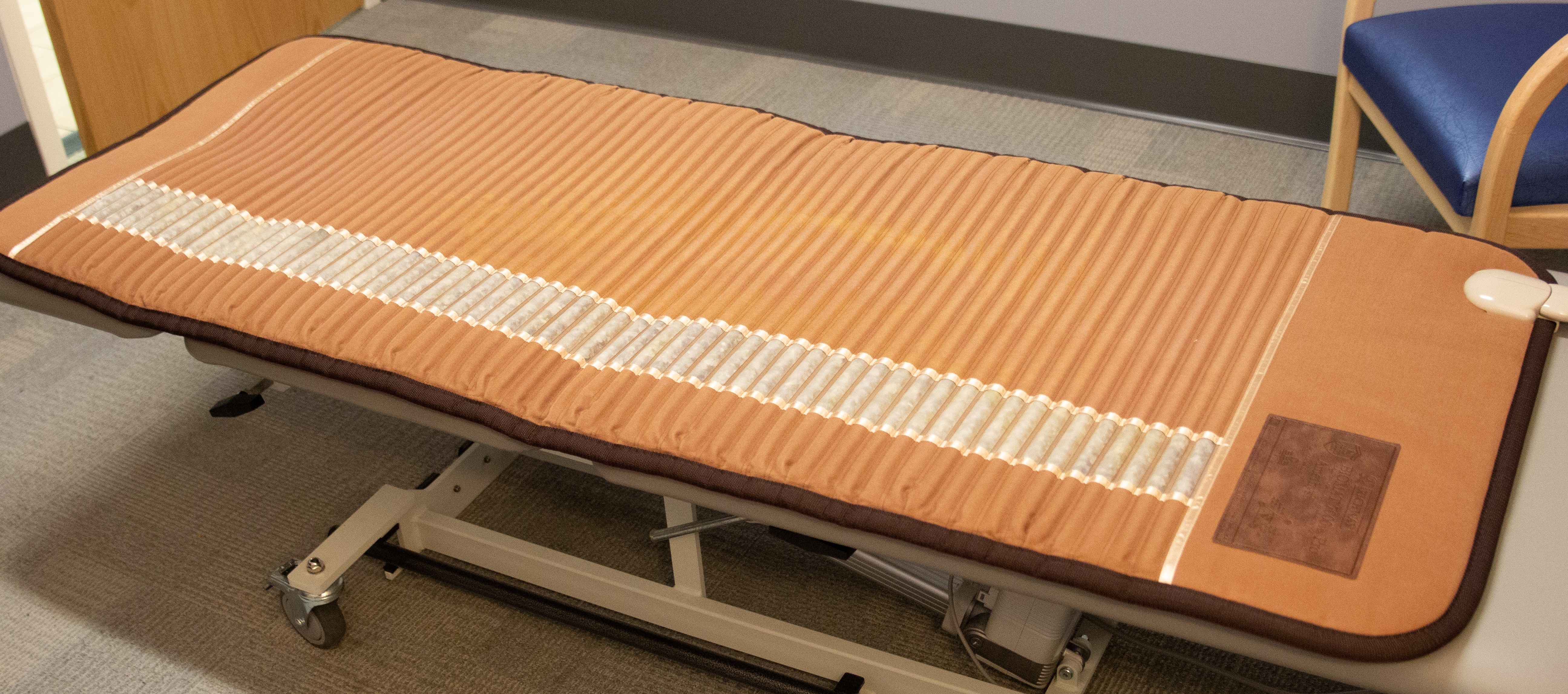 PT360 practices the art and science of healing through the use of innovative approaches and techniques. One of these approaches, not widely used in Vermont physical therapy clinics, is the Amethyst BIOMAT™: a NASA technology that employs far infrared rays (the heating rays of the sun) and negative ions as it applies heat to the body; both are found abundantly in nature. The heat penetrates up to 6 inches into the body, allowing the opportunity to treat deeply held fascial restrictions from old surgical scars, injuries or soft tissue protection of degenerative joint disease that stores tissue memory of pain and immobility. When used in conjunction with other physical therapy approaches, patients notice a difference in how they feel as we work together to restore functional mobility and strength. The BIOMAT and the mini BIOMAT are available for overnight or weekend rental from our Shelburne and Williston offices.
Salt Water Therapy Pool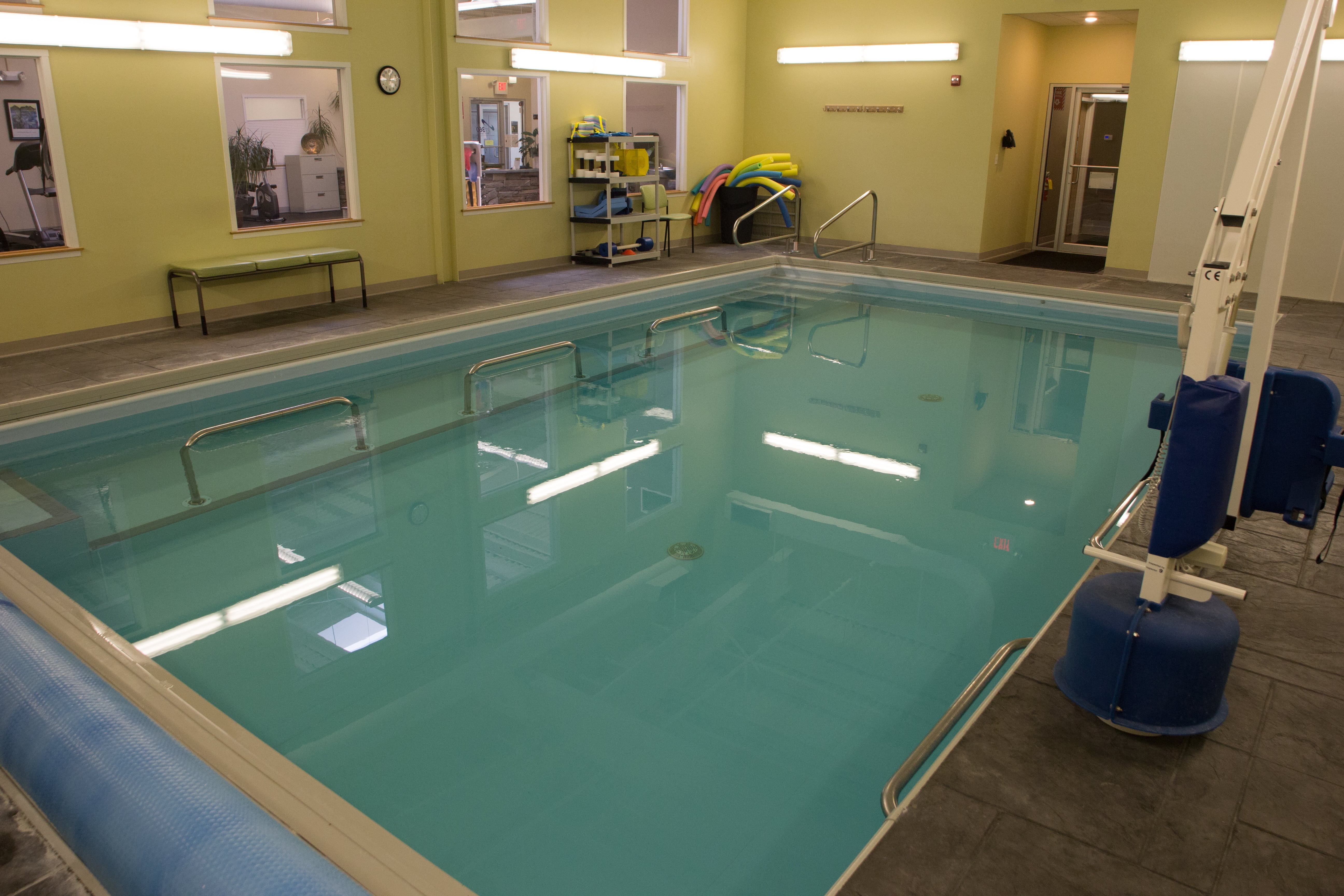 Our salt water therapy pools helps to reduce your pain and improve your ability to move in a different manner than traditional therapies because of the buoyancy, hydrostatic pressure, and heat. Our pools are 4' deep with a 3' runway section along one side and bars along both sides so you can comfortably exercise in different depths. It is accessible with a set of stairs and with a poolside lift if you are unable to use the stairs. Our pools are located in Shelburne and Williston, and are available for independent use after being trained by one of our clinicians.
Buoyancy is the upward force of the water that reduces the pressure on all of your joints. Buoyancy can make certain movements easier to do and allows you to stretch your tissues further than if you were on land. The buoyancy also provides support to allow you to work on your balance without fear of falling. Salt water is more buoyant and therefore provides more benefit than a traditional pool.
Hydrostatic pressure is the pressure that water exerts on your body, which provides more resistance to movement and gives you feedback on how you are moving. It allows you to coordinate movements more easily to develop proper patterns with walking, squatting, stepping, and other daily movements.
The heat of our pool is kept at 92-93° F to help your tight tissues to relax as you exercise because it is closer to your internal body temperature. Relaxing these tight tissues improves your flexibility and decreases pain.