Athletic Training
Available Locations:
Burlington, Shelburne, Williston
Certified Athletic Trainers (ATCs) are highly skilled and knowledgeable clinicians in the area of sports medicine. They can provide an array of expertise including injury prevention, first aid, initial diagnosis, rehabilitation, and progress an athlete to return to sport or exercise. ATC's are vital parts of the sports medicine team and are integral to providing communication between athletes, parents, coaches, and physicians. Athletic trainers can be seen on the athletic field or in the clinic setting and provide crucial rehab for all types of sports injuries.
At PT360, our Athletic Trainers can be seen working with athletes in any of our outreach contracts:
The Vermont Bucks utilize PT360 to help keep their athletes safe and healthy. The Vermont Bucks are a semi-professional arena football team located in Burlington, Vermont. Last year, the Bucks boasted the best record in their league, and brought home the league Championship. PT360 ATCs practice on-field acute medicine at Bucks practices and home games, make return-to-play decisions for the team's athletes, and perform rehab techniques on the sidelines and at PT360's clinics. You can catch the Vermont Bucks and PT360's staff in action at UVM's Gutterson Field House for all home games.
PT360 staff provides Athletic Training Services to Vergennes Union High School five to six days per week throughout the school year. Vergennes ATCs hold office hours at the school each afternoon to evaluate Vergennes athletes' sports injuries, perform manual therapy and sports rehab work, and attend practices. A PT360 Athletic Trainer will be at each home game to provide on-field emergency care, taping and wrapping, and treat acute sports injuries. Most importantly, the school athletic trainers recognize, diagnosis, and treat all concussions and head injuries that are sustained by youth athletes, helping keep them safe and healthy until they are ready to participate in exercise again.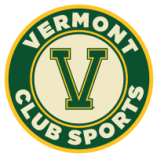 Located in the heart of Burlington, the University of Vermont boasts hundreds of student-athletes. PT360 is proud to work with all of the UVM's Club Athletes, aiding them in everything from injury prevention, to on-field care, to rehabilitation. PT360 ATCs attend games for multiple sports, including but not limited to rugby, football, soccer, volleyball, basketball, lacrosse, ultimate frisbee, and ice hockey.
FREQUENTLY ASKED QUESTIONS:
Where do athletic trainers usually practice?
Athletic trainers are employed in a variety of settings. Some choose to work one-on-one with a sports team - either at the college or professional levels. Some work at local high schools with a variety of athletes. Athletic trainers are also seen in rehabilitation/physical therapy clinics, focusing on sports and musculoskeletal injuries, as well as in the military and as physician extenders in offices.
Can athletic trainers see all types of insurances?
There are some - but not many! - insurances that don't accept athletic trainers. Call our front desk to see if you can see an ATC.
What makes an athletic trainer different from a physical therapist?
Athletic trainers and physical therapists are similar in a lot of ways! BOTH ATs and PTs see orthopedic injuries and can treat athletes and the physically active. BOTH work in the field of rehabilitation and can be found in our PT360 clinics!
One major difference between ATs and PTs is the populations they treat. Physical therapists are knowledgeable in rehabilitating a variety of patients and ailments. PTs see all ages, from pediatric to geriatric. PTs can also see many types of conditions - neurological, musculoskeletal, chronic pain, sports-related, and general orthopedic. ATs are specialized in sports-related and orthopedic injuries only.
Another difference is that physical therapists see patients after they are injured or experiencing pain, working solely in the field of rehabilitation. Athletic trainers often work with patients on preventative exercise, injury screening, on-field emergency and acute care, and rehabilitation.
Keep an eye out on the playing fields and in our clinics for our Athletic Trainers on staff!