Sitting for Better Health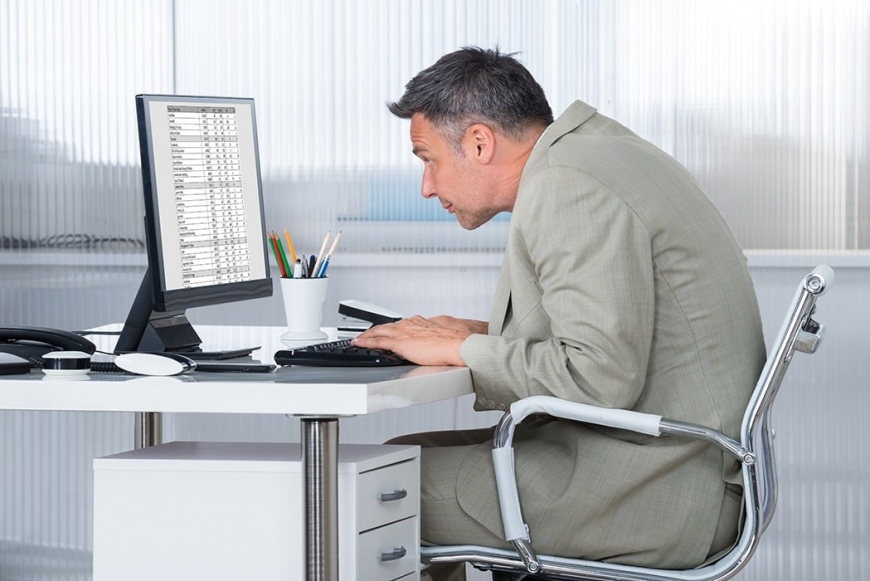 If you are uncomfortable at work, you might be risking your health and contributing to long-term effects on your posture. Have you identified the source of your discomfort?
I find the questions below are helpful in recognizing if your workstation needs to be looked over. This may help you prevent loss of work time and income from an ergonomic injury.
Is your current setup designed for the way you work and the tasks you perform regularly?
Is your furniture and equipment designed for someone your size or at least fully adjustable?
Are you fully familiar with the adjustable features of your furniture and equipment? (Most people do not know what all the handles under their chair do).
Does your setup suit your personal preferences for light, space, posture, need to move around?
Are you adjusting yourself to the current setup (i.e. working in unhealthy postures) rather than changing the setup?
Do you alternate your working postures during the day?
Do you get up and move around frequently during the day?
Is your musculoskeletal discomfort getting worse over time?
Is your productivity affected?
Are you concerned that pain or injury will affect your ability to continue working?
What is the cost of NOT making any changes?
Most people lack the training to identify and eliminate ergonomic risks.
The best time to organize an ergonomic risk assessment is before discomfort, pain, or injury affect your productivity. PT360 offers a Desk Check designed for individuals to help modify workstations and provide stretching & strengthening exercises to address musculoskeletal issues from prolonged sitting. Contact LuAnn Bellis PTA, CEAS at our Burlington clinic to schedule a consultation.
Last tip here is to find a few stretches for shoulders, neck, or back that you can easily do at work. Feel free to check out my Beginner Yoga class for more ideas on stretches to help you stay healthy and happy every day.
Next Blog Post
Simply put, posture is our body's position in space. To better understand the significance of posture, I like to compare our bodies to buildings. They are both structures that require a strong, stable foundation.