Athletic Trainers vs. Strength & Conditioning Specialists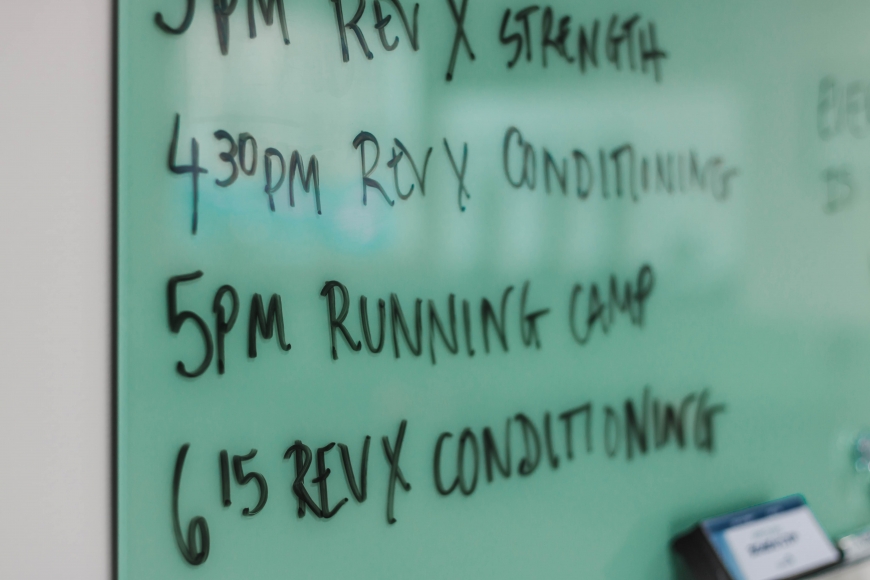 ATC vs. CSCS
You may have seen these credentials before but what is the difference between Certified Athletic Trainers and Strength & Conditioning Specialists?
Athletic training encompasses so much more than rehabilitation and guidance on exercises. Although both Certified Athletic Trainers (ATC) and Certified Strength & Conditioning Specialists (CSCS) are professionals that can work with athletes, their professional responsibilities and duties are very different.
Athletic training encompasses emergency & acute care, prevention, examination, assessment, treatment & rehabilitation of acute or chronic athletic injuries. Athletic trainers can be found in professional, collegiate, or high school athletics in addition to working in orthopedic clinics, physical therapy clinics, military settings, the performing arts, or public safety.
Athletic Trainers are recognized by the American Medical Association (AMA), Health Resources Services Administration (HRSA), and Department of Health & Human Resources as an allied health care professional. When you go in for rehabilitation services, you may be paired with a physical therapist or athletic trainer, depending on your insurance. Athletic trainers are skilled and trained to evaluate your injuries, guide you through rehabilitation, and assess your progress.
Our goal is to get you back to your sport, activity of choice, or activities of daily living with confidence, strength, and normalcy. That being said, we can also be seen on the emergency care side of things and are trained to spine board and assess acute injuries on the field.
A certified strength and conditioning specialist (CSCS) is a professional who applies scientific knowledge to train athletes to improve athletic performance. They design and implement safe and effective strength & conditioning programs and provide guidance on nutrition and injury prevention. You will find a CSCS coach in the gym implementing training programs year-round to help athletes maintain fitness levels and prevent injury.
ATC's and CSCS's work well together and it is not unusual for an ATC to hold both certifications. Having both allows you to better implement strength and conditioning programs appropriate for your athlete as they get closer to return to play status and ensures that they transition smoothly back into their favorite sports and activities!
Next Blog Post
Happy National Athletic Training Month!  Certified Athletic Trainers (ATCs) are a dynamic part of our company and therapeutic team. Keep reading below to learn more about athletic training, and perhaps if our AT services could help you! Certified Athletic Trainers are highly skilled and knowledgeable…