"Oh The Places You'll Go..."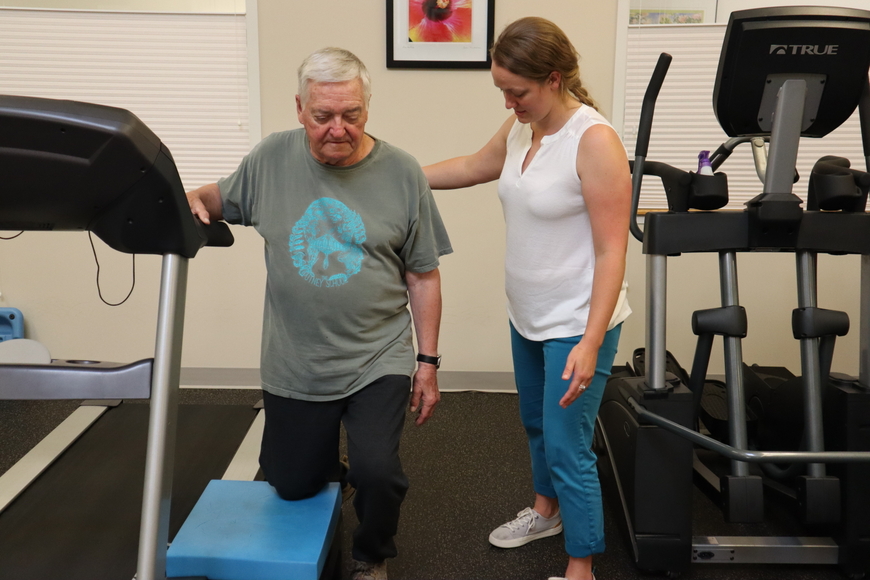 Last year for National Physical Therapy Month, I shared how I became a physical therapist, following the advice of one of my undergrad professors to combine my love for coaching with my fascination with the human body. This year, I spent some time thinking about what aspect of my experience in physical therapy that I wanted to share and realized that I already had my answer – WHY. The life-altering COVID-19 pandemic caused many people to stop and reflect on why they do what they do, whether professionally or personally, and I was no exception. Why do I continue working as a physical therapist with long hours spent finishing documentation at home, with productivity expectations leading to burnout, with decreasing insurance reimbursements, with the stress & anxiety of working in close contact during a pandemic? I have considered making a change but could not see myself stepping away from physical therapy. Why?
My reason why reminds me of my good friend's (and longtime coaching partner) favorite books, Dr. Seuss' "Oh The Places You'll Go," because there are so many opportunities for growth and exploration in the profession of physical therapy, between different settings (acute care, home health, in-patient rehab, skilled nursing, outpatient), fields of practice (orthopedics, neurology, cardiopulmonary, sports medicine, women's health, pediatrics, geriatrics, oncology, wound management, clinical electrophysiology), or even if you want to be clinical, academic, or research-oriented. You can start down one path as a newly graduated physical therapist and your experiences may lead you to make changes in direction, some of them down paths you wouldn't have anticipated when you started the journey.
I've always had a love for learning and discovering something new (hence why I still read the Science News magazines my G'ma subscribes me to even though it has nothing to do with physical therapy!), so the opportunities to learn, grow, and direct my career continue to outweigh the less-than-pleasant aspects of being a practicing physical therapist. Learning something new, even something seemingly so small, and being able to incorporate that in my own practice is enlightening and reinvigorating. A few years ago, I took was introduced to the concept of the "Foot Core" (the small stabilizing muscles in your feet that provide a strong base for you to move from) in one of my continuing education courses, which opened my eyes to a new way of thinking about and addressing not only foot & ankle dysfunctions, but issues at the knees, hips, and low back as well. I couldn't believe how excited I was to bring that insight back into my practice because I never thought I would want to work with feet. That new knowledge shifted my path in ways I didn't anticipate but I am grateful for it because it has led me to take on a newly discovered professional passion and create a specialized running rehabilitation program, Steady Strides.
I can honestly say that while I'm enjoying where my physical therapy practice has gone thus far, I am even more excited to discover what may be around the next corner, down the next path, and over the next hill.
"You have brains in your head. You have feet in your shoes. You can steer yourself any direction you choose. You're on your own. And you know what you know. And YOU are the guy who'll decide where to go."

Next Blog Post
As PT360 Owners look towards another October, National Employee Ownership month, we pause to reflect on our history and brainstorm as owners where we want to focus on the upcoming year.   As the only physical therapy cooperative in the nation, PT360 was created from the ground up with a solid foundation…