New Classes For New Year's Resolutions!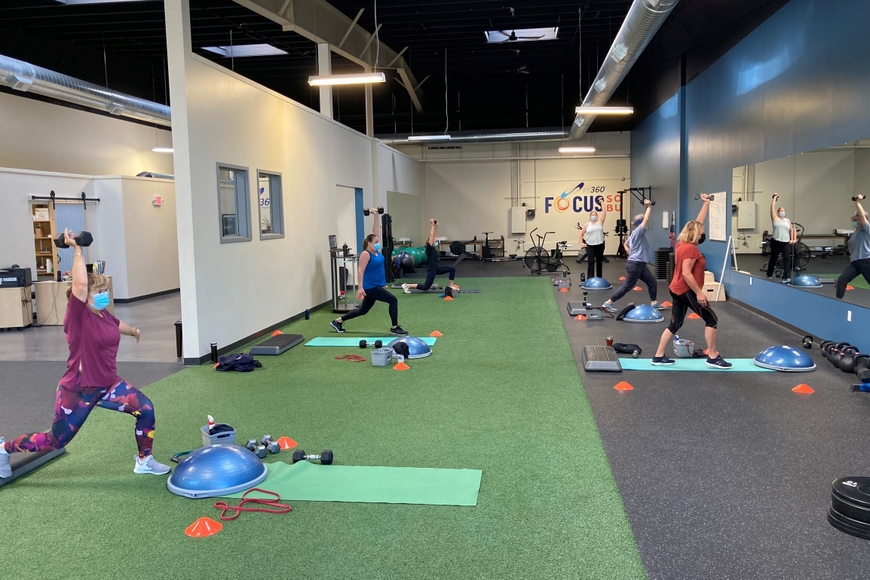 Movement is important and it plays a critical role in our daily lives. It can affect our mood, productivity levels, and overall mindset. When we feel confident in our movements throughout the day (walking up stairs, carrying groceries, kneeling down to the floor and getting back up – 'functional movements'), we often feel better about our overall being, especially as we age. As we age, our bodies lose muscle mass at a much faster rate and coincidentally it takes more work to maintain lean muscle mass and much more time & effort to build muscle.
We are often restricted from moving as much as we may want to due to the daily demands of our lives forcing us to 'schedule' workouts, walks, bike rides, or runs into our days. According to the NY Times, 1.4% of the fitness clubs in Europe have closed since March 2020 due to the COVID-19 pandemic, compared to about 25% in the United States. COVID-19 has vastly changed the way Americans exercise and even their access to be able to exercise. As stated above, we have been forced to fit exercise into our schedules, so when those classes or spaces have continued to disappear, it has became harder for Americans to make it a priority. It may sound 'easy' to get up from your desk at home and walk into the living room or basement to exercise, but if you previously relied on machines or a personal trainer, then passion and incentive may be lacking to continue with it on your own. Especially if you are not comfortable, able, or know how to exercise without the implements you previously had access to, then risk of injury also increases.
This year, PT360 is adding a Semi-Private Strength Training Series to our repertoire of small group training classes. This series focuses on movement basics that incorporate free weights, medicine balls, kettlebells, and cardio equipment. Why? Because we want you to feel confident in the way you move through life and offer guidance on how to properly incorporate these pieces of equipment into your daily movement routines while in an intimate setting with guidance, direction, and motivation.
For more information about Semi-Private Strength Training Series and our other small group trainings, check out our Classes page!
Next Blog Post
As the colder weather arrives and the snow starts to fall, many of us begin digging out our winter gear in anticipation of outdoor activities, whether that means snowshoeing, skating, skiing, snowboarding, or even walking with friends. Let's be honest, it is really hard to enjoy a Vermont winter if you…