Military Appreciation Month: A Conversation with COL Carroll "Bud" Ockert, US Army, Ret.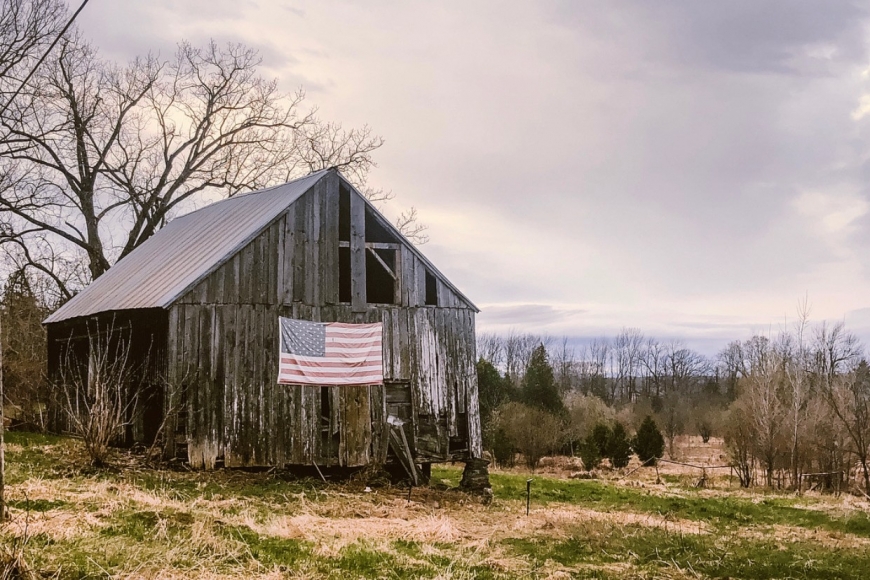 "No duty is more urgent than that of returning thanks." --James Allen
It's May, which means that it's Military Appreciation month, and I can't help but wonder how many people know this or better yet, understand it. Before its declaration in 1999, the singular popular holidays like Memorial Day and The Fourth of July were marked on our calendars in red, signaling a day off from work or school to spend picnicking with friends and family. As years went by, more and more calendars were pre-printed with military holidays like VE Day, Armed Forces Day, Military Spouses Day, Remembrance Day, Veterans Day, Flag Day, and Loyalty Day. I like this last one the most. Loyalty Day is celebrated on May 1st and it is the day that we, as citizens of the United States, re-dedicate our loyalty to our country while recognizing the value and price of freedom. The thing is, I didn't know that there was a Loyalty Day and I'm embarrassed. I keep re-reading "value and price of freedom" and it makes me want to cry. I will only speak for myself here but I know I'm not alone; I take a lot for granted.
Recently, while trying to find an angle for this post, I sat down with Shelburne resident, COL Carroll "Bud" Ockert, US Army, Ret. and listened as he shared some valuable insight. Here's just a small piece of his story:
Bud was born in 1935 in his grandparents' farm house and grew up on Shelburne Farms, working for the Webb family and making twenty cents/hour doing yard work. He later graduated from Shelburne High School and then The University of Vermont, where he was commissioned a Second Lieutenant, Medical Service Corps, US Army. At UVM, Bud paid his Phi Delta Theta dues with the money he earned in the ROTC and credits this experience in ROTC with what would become his life in the military. "I don't know if I would have had a career in the Army if it wasn't a requirement that all male college students do two years in the Reserve Officers Training Corps. That experience opened the door to so many possible career paths that I didn't know existed." After graduation, Bud's dream of becoming a helicopter pilot was sidelined when he was diagnosed with sinusitis but later, in 1968 when Bud was thirty-three years old, he found himself in Vietnam as the Executive Officer, 3rd Surgical Hospital, Dong Tam and later, Executive Officer, 6th Convalescent Center, Cam Rahn Bay. "The wounded soldiers who arrived at the convalescent center knew that they would be rehabilitated to go back to the front line and approximately 96% of the admissions returned to the war." Bud spoke softly after sharing this part of his story. We were at the coffee shop in Shelburne and it was hard to hear over the espresso machine and the din from nearby conversations. I heard him say something about the Vietnam Memorial in Washington and asked him to repeat himself. He just shook his head and said that his wife still can't go to visit it. "Too many names of friends."
After the war, days got darker for a while. "When I returned from Vietnam, I was assigned to the Army Surgeons Generals Office, Washington, DC. I remember being spit on, sworn at, and slapped. I was called 'baby killer'. After that, I and all assigned to Washington, were directed to stop wearing our uniforms." I asked him what he and his friends thought about the war at the time, and he shared that after the war, the country was divided but "as young soldiers and service men, we truly believed we were doing something good and useful by trying to stop the spread of communism and man's inhumanity of man."
This was the beginning of what would become 30 years of service which included appointments, experiences, degrees and awards, some of which included the Legion of Merit, Bronze Star Medal, Meritorious Service Medal with Four Oak Leaf clusters, Army Achievement Medal, US Army Commendation Medal, Meritorious Unit Citation, Vietnamese Service Medal, Vietnamese Campaign Medal, and the Vietnamese Cross of Gallantry. When you look at the list, it's hard not to be impressed but Bud would tell you that mostly he is grateful. "The military offered personal, professional and educational experiences that were beyond my wildest dreams."
As we finished our respective tea and hot chocolate, I asked Bud what he thinks about when he hears that it's Military Appreciation Month. I wanted to know what he wished would happen or change in our country. His first answer was that he wishes that more history was taught in school. "For example, I don't think kids today truly understand WWII and why it happened. It was the last war that actually had a purpose." He also believes that all citizens should be required to serve two years in some capacity. "It teaches discipline, offers structure, and opens doors to so many opportunities." Bud wishes that the stereotype about active and retired servicemen would change. "Many people think that if you're not smart enough for a civilian career, you go into the military and it couldn't be farther from the truth." One interesting truth is that only about 1% of our population serves in the military and only 10% of those see combat. In fact, these statistics are staggering when you think about the employment opportunities. With about 1.4 million active-duty military personnel, 1.1 million National Guard and reserve personnel and 700,000 civilian personnel, the U.S. Department of Defense employs more people than any other organization in the world.
Bud also wishes he could have stayed in the military longer but he couldn't by law. "Most retired servicemen and women say the same thing. In the military, you have a family who understands what you have seen and been through in a way of life like no other."
When I got home I realized that I had one more question, so I sent Bud an email and asked him to name the most special or amazing person he had ever met. He wrote back "My wife Jenny. When we retired from the Army, we had been married 25 years and we had moved 19 times. I remember her saying to me once: I may not like where you're going, but I'm going with you."
When I took on this project, I had no idea what I was going to write because I know so little about the military and the significance of each holiday. However, I am now grateful that I have had to struggle with this for the last few months because it has forced me to pay attention and to learn. It's easy to say thank you because we all know that many men and women spend their lives serving our country and that many of those have lost their lives as a result, but do we really know what it would mean to sacrifice our life for our country? I don't know that we every really can, but I for one am going to take Bud's advice and learn so that someday I might be able to get just a tiny bit closer to that understanding.
"Never in the field of human conflict was so much owed by so many to so few." --Winston Churchill, 1940
For more information about Bud's life and career, follow this link!
Next Blog Post
If you are uncomfortable at work, you might be risking your health and contributing to long-term effects on your posture.   Have you identified the source of your discomfort? I find the questions below are helpful in recognizing if your workstation needs to be looked over.  This may help you prevent…