Total Body Rehab Goes Virtual!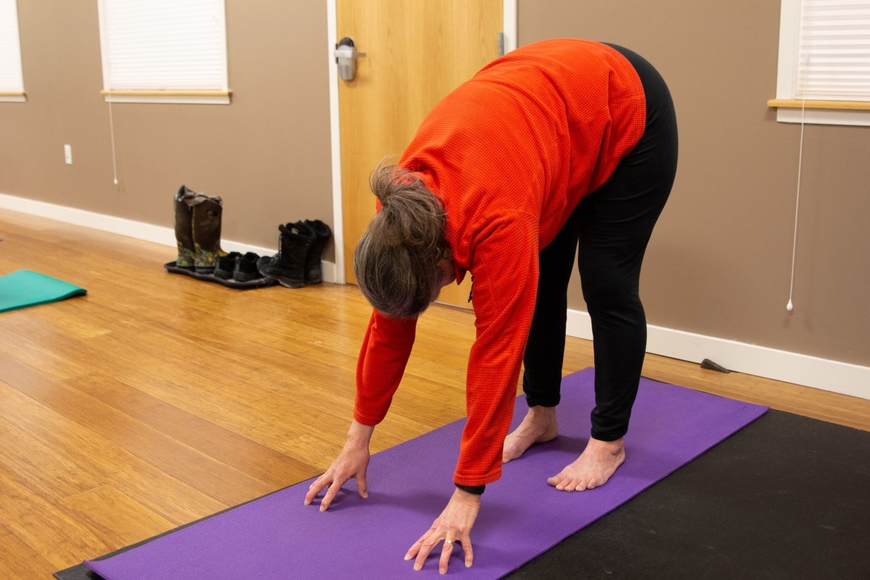 Did you know that only 20 percent of your blood flow moves through your muscles at rest? Our bodies were not designed for modern life, i.e. sitting ALL day. The current Stay Home, Stay Safe mandate, although necessary and socially responsible, will be most severe on our bodies (& minds…) as we are limited with what we can do and how far we go when working from home. Even if you usually work in an office, the bathroom is a walk, as well as the coffee maker and break room; while at home, things may be in a more confined space than we are used to, resulting in less movement each day.
"Most of your body parts have as little business in a mall as a saber-tooth tiger."
- Younger Next Year, by Chris Crowley & Henry S. Lodge, M.D.
I am a firm believer that movement is medicine. If you tuned into our social media story earlier this week, then you may have learned about posture and how gravitational forces affect our bodies over time. Sitting for prolonged periods of time with those forces can ultimately lead to or predispose us to injury. During this unknown time, PT360 would like to offer our Total Body Rehab class virtually through Zoom so you can do it in the comfort of your own home!
All you will need is a mat and, if available to you, therabands (resistance bands like you use in physical therapy). Total Body Rehab was designed as a supplemental class for patients attend after or during rehab, with exercises integrated and geared toward improving strength and stability while optimizing mobility and flexibility. This class will offer the verbal cues and demonstrations on how to perform the movements most efficiently and effectively. If you aren't injured, consider this your "pre-hab" class to decrease your risk of injury or pain with working from home.
In this mat based class, we will incorporate mat pilates core exercises, stretching, mobility movements, balance, shoulder mobility/stability, and total body exercises. This is an ideal class for those sitting at a computer or a desk all day to increase blood flow, address postural strains on the body, and improve core, hip, ankle, and shoulder stability through bodyweight and banded exercises. This is a great way to receive guidance with your movements, stay connected with us at PT360 and most importantly reduce risk of injury or pain from prolonged periods of sitting & another great excuse to keep moving!
This class will be held every Thursday 11:10-12:00 pm starting April 2nd! Please email me at jen@pt360coop.com for addition information regarding price, the Zoom platform, and any additional information you are seeking.
Next Blog Post
Each March, the message we continually try to portray about Certified Athletic Trainer's (ATCs) is that they are diverse health care professionals.  What makes them diverse is their training and background.  From emergency & acute care to rehabilitation of athletic injuries to managing the psychological…