Staying Motivated with New Year's Resolutions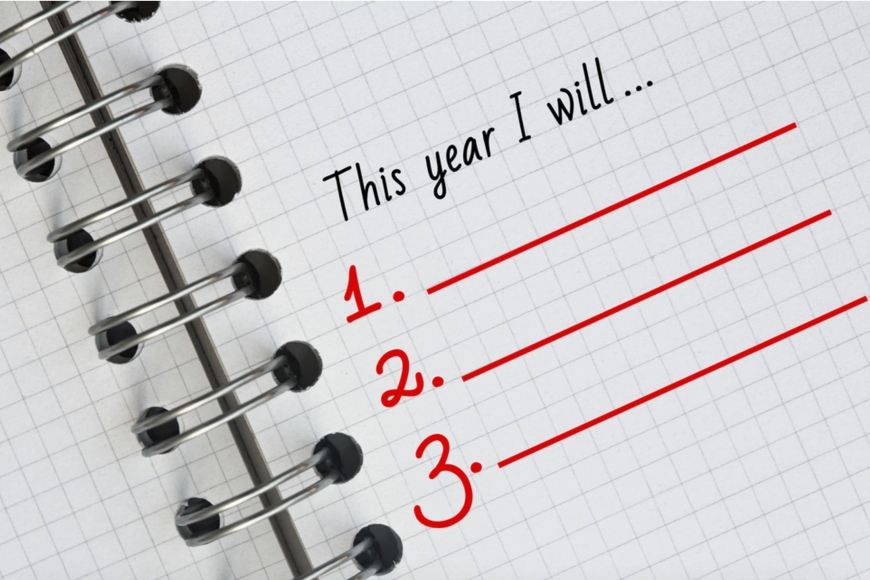 Another year, another resolution
Exercise is an infamous New Year's resolution. Many make them, most will break them. This year, did your resolution slip? Here are some motivational tips to keep yourself going throughout the year:
Set SMART goals. Goals should be Specific, Measurable, Attainable, Realistic, and Timely. Break down the big picture - achieving smaller specific goals monthly shows progress towards the desired outcome. Give your daily work out a meaning.
Create a schedule, especially if you're not sure you are making progress towards your goal. Create a log to track and monitor your progress so you can adjust your goals accordingly. Life is full of unforeseen events, illnesses, and setbacks. Do not allow a few missed workouts turn into a month of regret and unaccomplished goals.
Strategically place notes, reminders, or motivational quotes in an optimal location such as in books, on mirrors, in your dresser drawers, on your computer, or next to your phone or alarm clock.
Find a work out buddy. Exercise companions add a social element; you will not leave a friend hanging by skipping a workout.
Use small local events to keep yourself focused. Running clubs have themed races to benefit a local cause. Not only feel good about staying active, but also feel good about benefiting your community.
It's not all or nothing. Smaller bouts of activity are just as beneficial. Take the stairs or walk for 10 minutes three times a day. You still achieve the mental and health benefits whether it's continuous or intermittent exercise.
Reward yourself for achieving a goal. Schedule a massage, visit your favorite restaurant, or buy new clothes. Technology gadgets such as a GPS watch or pedometer to count your steps can make exercise more fun and challenging.
Remember - it's about having fun and being creative! Best of luck to everyone with their resolutions this year!
Next Blog Post
Winter is coming.   We can thank Game of Thrones for that moniker but it's something that all Vermonters have known for generations – we cannot escape the winter!  Granted, the weather this year has been funky but we're still headed for months of snow and ice and cold.  If we decide to reside in this…