Staying Healthy While Traveling: Preparation is Key!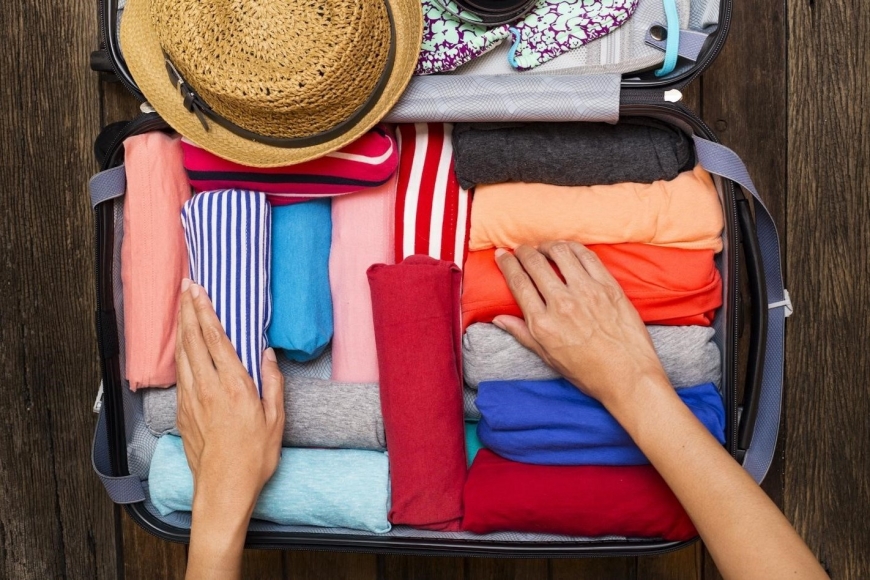 Traveling can be an exciting and enriching experience. On the other hand, it can also be extremely stressful and exhausting. Whether it be for work or pleasure, venturing away from the comforts and familiarities of home can come with its challenges. For instance, staying healthy or maintaining healthy habits is one such struggle. Exercising and eating well while away from home is important and to make sure it happens, it's equally important to properly prepare yourself leading up to a trip.

Here are some tips to help set the groundwork for a successful and healthy voyage:
Eat healthy and drink plenty of water leading up to the trip. Boost your immune system and reduce your risk of getting sick while traveling by eating plenty of nutritious foods and adequately hydrating before you leave.
Get plenty of sleep in the days leading up to your departure. Our sleep patterns are often disrupted with travel schedules or by staying in unfamiliar places. Therefore, rest up as much as possible before you leave to help your body manage the stress of traveling and to help keep your immune system strong.
Create a packing checklist. Creating a list and checking items off as you pack should help ensure that you're adequately prepared for the trip and that you don't leave behind any essentials. Try breaking it down into categories, such as "Clothing," "Toiletries," "Gear," etc, to help keep things organized.
Start packing early! Avoid the stress of staying up late the night before your trip, throwing things into your suitcase, hoping that you don't forget anything. By starting the packing progress early, you'll have the time to pick up any needed items at the store, or double check that you've packed everything that you'll need.
Important Items to Include on your Packing Checklist
Weather/Climate appropriate clothes: Be prepared for any possible weather changes you may encounter while traveling by including extra layers on your packing list (i.e. long sleeve, jacket, or raincoat). I'd recommend checking the weather forecast for the location/days you will be traveling to get a sense of what to expect.
Medications: Make sure you bring enough for however many days you'll be traveling. It's also a good idea to bring your prescriptions with you in the off-chance you may need an emergency refill.
Eye Mask and Ear Plugs: If you're like me and have trouble sleeping while traveling, sometimes blocking out the outside world can help you get some shut-eye. Getting as much rest as possible is important for staying healthy, especially during the stresses of traveling.
Small first aid kit: Mishaps can happen while traveling, so I always pack a ziplock bag that contains some non-emergency first aid items, like bandaids, Neosporin, Ibuprofen, Tums, K-tape, hand sanitizer, sunblock, and moleskin.
Healthy Snacks: It can be hard to find healthy food options while on the go. Therefore, aim to pack nutritious foods like sliced fruits and veggies or nuts to keep you fueled.
Happy and healthy travels everyone!
Next Blog Post
Summer is upon us!  As the days become hotter, many of us will flock to the lakes, ponds, and reservoirs to cool down.  Whether we swim, kayak, canoe, paddle board, wakeboard, or water ski, this requires the use of our upper extremities.  As Jen mentioned in our last blog, the top three injuries for…