Start Your Day With Healthy Habits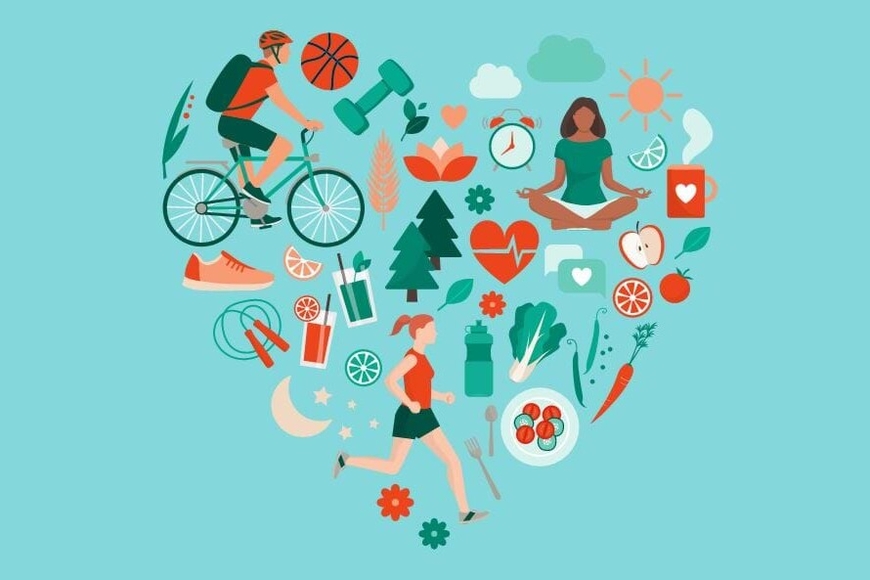 How do you start your day? Is self-care on your list? It's easy to get caught up in our schedules of work, family, cooking, chores, appointments, and other things that just come up each day. Making time for yourself first thing in the morning can help face any and all issues with a clear head. These Healthy Lifestyle Habits which could be any of the following: yoga, meditation, stretching, exercise, walking, dancing, singing, or anything that feeds your soul.
Healthy habits can lead us to being more present, better at listening, and feeling calm, confident, & centered for the day. Healthy habits nourish us physically, emotionally, and spiritually, which can lead to feelings of happiness, joy, and gratitude. Set up a plan of action to be consistent with your healthy lifestyle habits. Invite a friend to join you, get some fun exercise clothes, or utilize the website for free classes and motivation for success.
According to the World Health Organization, by following healthy lifestyle habits such as maintaining a healthy diet, managing weight, participating in consistent physical activity, avoiding smoking and limiting alcohol, we can experience increased life expectancy, Following healthy lifestyle habits decrease the rates of common diseases, such as heart disease (up to 80%), stroke, Type 2 diabetes and cancers (up to 40% prevented).
The average American lives 78.7 years and the average life expectancy is 80.3 years. If we can start making time for our health daily, then we can prevent many diseases from ever starting. It's time to take charge of your health today! As you read through this blog, take a moment to express gratitude for where you are right now. Are you able to just get up and go for a walk ? I am so grateful I can walk. Are you able to exercise ? I am so grateful my body can perform this type of exercise. There are many ways we can approach health besides diet. Daily gratitude can bring endless gifts to your health too. Small changes in our habits can lead to improved health, energy, and happiness. Give it a try.
Lisa Tidman PTA ,CLT, Health Coach, Yoga Instructor
PT360 Williston
(802) 860-4360
Next Blog Post
Here we are again, entering another winter season and the excitement of the upcoming holidays.  This time of year also has the not-so-pleasant association of being cold and flu season and, for the past 2 years, has occurred over the backdrop of the COVID-19 pandemic.  With the risk of getting sick more…