Show Your Love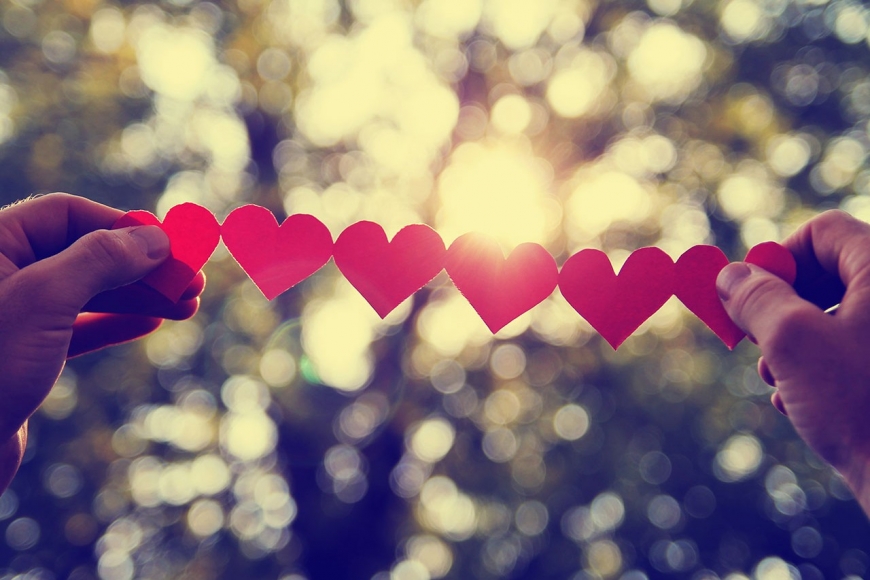 "An ounce of prevention is worth a pound of cure."
-Benjamin Franklin
On this Valentine's Day, many of us shared wonderful gifts to celebrate our love and commitment to a special someone. With Valentine's Day now behind us, how about we express our care for loved ones in a different way, by showing that we're invested in their health and wellness!
For the most part, our society follows a more reactionary model to healthcare (ie. something goes wrong, so you go get it checked out). However, Benjamin Franklin said it best by stating "an ounce of prevention is worth a pound of cure." According to the World Health Organization (WHO), the leading causes of death include heart disease, stroke, COPD, and diabetes, all of which can be prevented, or at least reduce one's risk, by leading a healthy lifestyle.
So what exactly is "health and wellness?" These words get thrown around a lot, but it's important to understand the scope of their meaning. The WHO defines health as "a state of complete physical, mental and social well-being and not merely the absence of disease or infirmity." Wellness is a process in which an individual actively learns about and strives toward a healthy lifestyle. Thus, it's important to acknowledge that we need to take care of both our mind and body, and often this needs to be a deliberate practice.
Taking care of ourselves is not mandatory. Our bodies are unlike cars where you're required to have a license to drive it and get an annual inspection. Valuing our health and wellness is a conscious decision we make, and it can be frustrating when we find ourselves or our loved one's not making that decision. Prioritizing our health can be difficult. We all have many commitments and responsibilities in our lives (family, jobs, finances, homes, etc.) and sometimes thinking about ourselves has to be put on the back burner. What we often forget, however, is that we cannot fulfill those roles to the best of our ability if we aren't the best version of ourselves to begin with. (There's a good reason why airplane emergency instructions tell us to put on our own air mask before assisting others!). And let's be honest, it can be expensive to stay on top of our health. However, isn't good health and a better quality of life worth the expense? And in the long run, regularly taking care of ourselves throughout our lives can prevent the need for more expensive and time consuming treatments down the road.

So now the question is, how can we support our loved one's health and wellness? Below are some recommendations for where to start:
Bump up hydration: A good, simple place to start is to encourage them to drink more water. Hydration is vital for promoting healthy muscles and fascia, organ function, and healing.
Eat more fruits and veggies: Diet is a crucial part of one's health, although not easy to change. Sometimes it can be easier to add-in foods instead of cutting them out. Start to fill your fridge with more fruits and vegetables and add a bowl of salad to the dinner table. If you really want to go the extra mile, or if you or your loved one have any dietary restrictions, have a consultation with a dietician or nutritionist.
Get the body moving: My 94-year-old grandma told me the secret to her longevity has been that she's always kept moving. Research has shown that regular exercise does play a key role in the prevention of many chronic conditions. While 150 minutes/week of moderate exercise is the recommended amount, just doing ANY amount of exercise is better than doing none. Go on some walks, set a habit of standing up from the desk at least every hour, sign up with a personal trainer...whatever you do will be an improvement from doing nothing.
Go to annual physicals: Regular check-ups with our primary care providers are an important part of preventative care. The exams and screenings performed during those visits can help prevent problems from arising, or detect them early on when they're more treatable.
Go to Physical Therapy!: Physical therapists are great resources for guidance in health and wellness. PT360 offers a variety of services that can help your loved one recover from their current injury or condition. We also focus on teaching our patients about their bodies and how to move better in order to prevent re-injury and promote long term benefits.

This is by no means an exhaustive list of all the ways to improve one's health and wellness, and you can always consult your primary healthcare provider if you have any questions or need more suggestions. And don't forget to show the love to yourself as well and hop along the health and wellness journey with that special someone!
Next Blog Post
We often hear that flexibility reduces risk of injury. As a continuation of our most recent blog, Yoga For Snow Sports, written by our very own PTA, Yoga Instructor, & Health Coach Lisa Tidman, I wanted to discuss a few of my favorite strengthening exercises for the active individual participating in…