Running In Springtime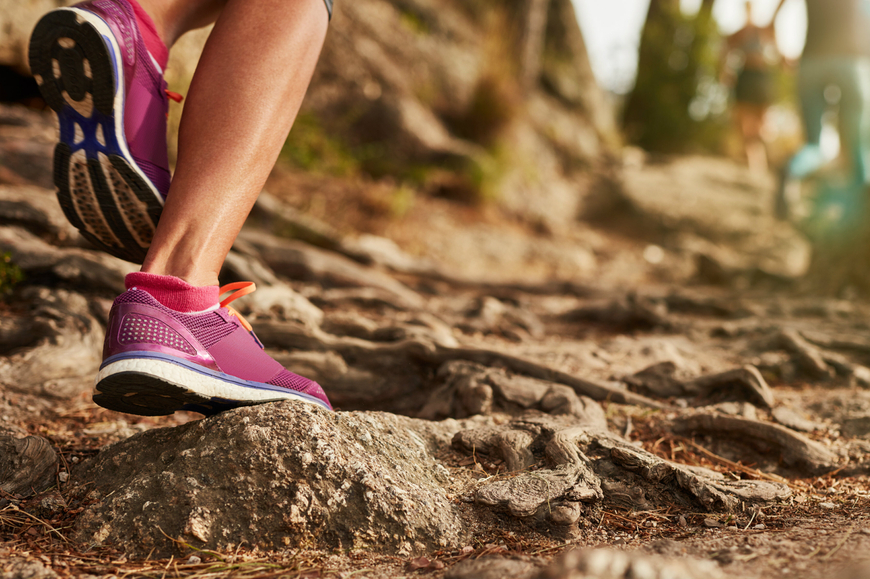 Spring has sprung! Well, at the least the snow has melted, which is a pretty significant sign of things to come for Vermont. As the days become longer and sidewalks become clearer, many people become more active outside, especially with walking or running. This can be a significant change in activity for many people, meaning they were less active in the wintertime, so the body can take some time to adjust. Today we'll discuss how to keep the ankles and feet healthy as you return to walking or running this spring.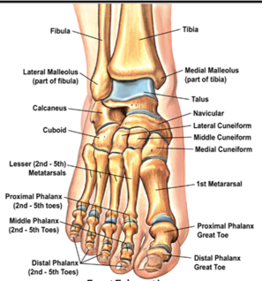 The ankle is a complex joint, consisting of three joints with many planes of movement as well as bones, muscles, tendons, and ligaments. It acts as both a rigid lever and a shock absorber. This means the foot can take a lot of load and pressure, but can also soften so that we can, for example, run on uneven surfaces without injuring ourselves. Because it is difficult to rest our feet as mobile humans, injuries can occur especially as activity levels increase.
Some of the most common running injuries are plantar fasciitis, ankle inversion sprains, stress fractures, and achilles tendinitis. There are some basic ways we can prevent these injuries from occurring, especially the overuse injuries such as plantar fasciitis, stress fractures, and achilles tendinitis.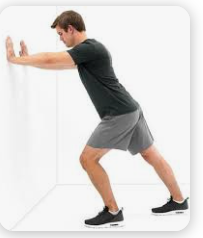 The first and most important rule is to make sure you gradually add activity into your routine. If you are accustomed to walking or running 1-2 miles over the winter, you would want to increase the running distance by 0.5 miles instead of doubling your distance (which can be tempting with the nice weather).
Another solid rule is wearing new and well-fitting shoes; this is especially important when dealing with any history of plantar fascia or achilles pain. Both your fascia and achilles are thick tissue that take time to soften and if we don't have the feet well-supported, this can wreak havoc on our whole system. Some people need more support if they have flat feet, others do well in a minimalist shoe. You can be fit for shoes by local running stores or here at PT360.
Another easy fix to prevent ankle and foot pain is to be diligent with stretching your calves. To the right is a picture of an easy way to do this. It has been shown that holding a stretch for a minimum of 30 seconds is the most helpful for truly getting muscular relief.
Give these a try as you phase your way to a more active spring! The benefits of daily movement have been shown to improve appetite, sleep, mood, and overall muscular strength, all of which lead to healthier (and happier) lives. So let's get moving!
Next Blog Post
Spring is around the corner and although March has been snowy, the weather is slowly warming up and ticks will soon start to pop up. With ticks come tick-borne illness: Lyme disease, Bartonella, Babesia, anaplasmosis, and others. Luckily, there are many ways to prevent tick bites. Read on for information…