Practicing Gratitude Through Yoga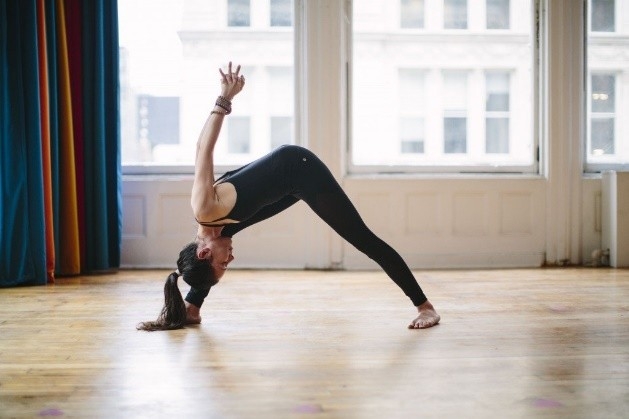 Let's get creative with our gratitude practice, as we know giving thanks regularly leads to a stronger immune system, more energy, and a deeper feeling of connection to others. Yoga and gratitude seem to go hand in hand, as yoga brings us into moments of stillness and it becomes an easy way to express gratitude. Practicing either yoga or meditation with an intention of thankfulness will enrich your practice and allows you to acknowledge the big and small things that you are grateful for.
How does it work? Slow down and open yourself up to the beauty of the present moment, breathing into your poses, setting an intention of deep appreciation for everything in your life. Yoga moves the breath and mind together towards an ultimate goal of gratitude. By strengthening our bodies and expanding our lungs, we begin to appreciate our body and what it does for us day to day. Yoga can be an enjoyable and beneficial way to cultivate more gratitude into your daily routine. Taking the time to stop and enjoy a beautiful moment, we experience joy and gratitude.
There are many poses that can enhance a sense of appreciation, so here are a few you can try to add in to your practice:
Cobra
Camel
Reclined chest opener with a block under the upper back
Humble warrior
I have also included a meditation video on gratitude that is short and enjoyable. As we move into our darker time of the year, find time to offer gratitude as a daily intention and see the amazing benefits on how you feel!
Namaste
Next Blog Post
Gratitude is for more than just Thanksgiving season.  Many of us readily express our thanks and gratitude in November because of Thanksgiving (my favorite holiday, by the way) but we are less likely to do it throughout the rest of the year.  Maybe it is because we are too busy or too stressed or too…