Plantar Fasciitis - It's A Real Pain!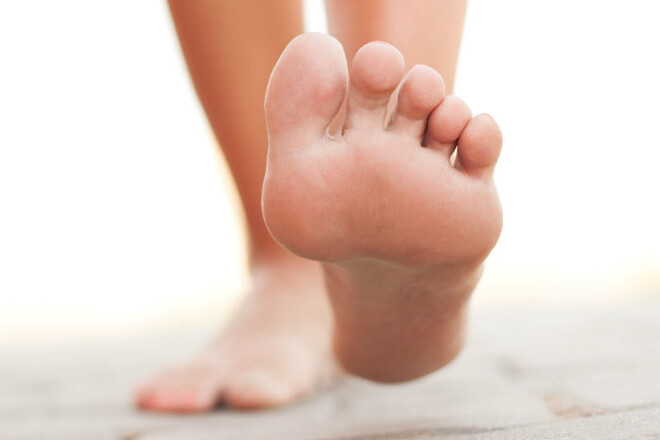 Springtime in Vermont is a magical place - the rainy days drizzle to an end, the flowers start to bloom, and the mud eventually dries up. Then it's time to go outside and enjoy the longer, warmer days. At this time of year, we often see patients come to the clinic with reports of pain on the bottom of their feet: the dreaded plantar fasciitis.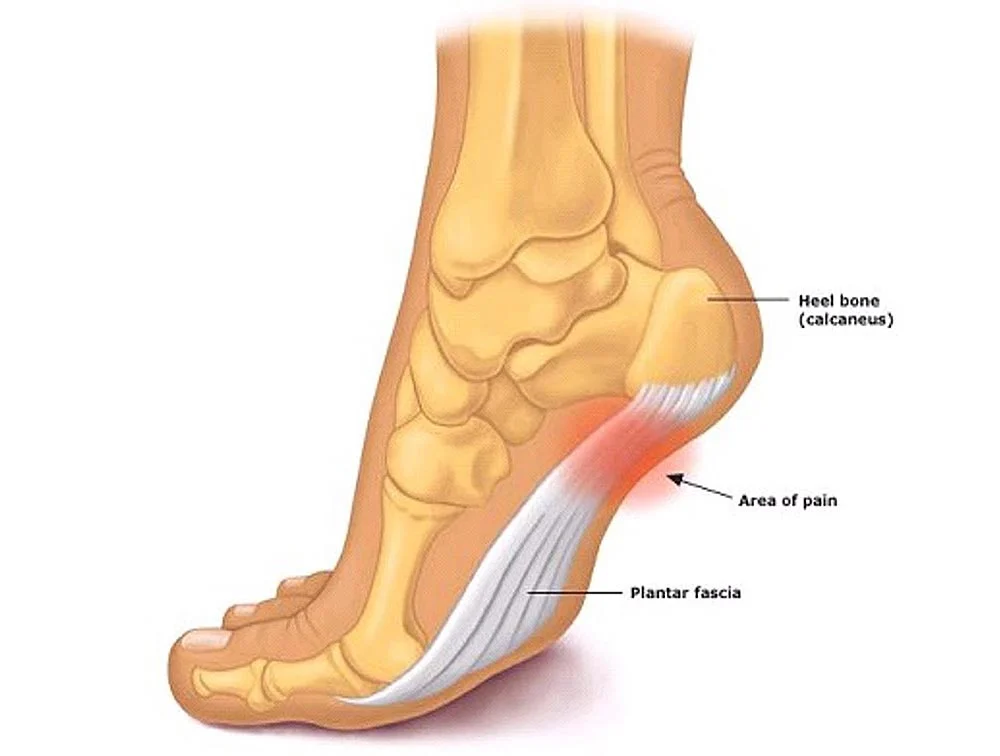 Plantar fasciitis is an inflammation of the fascia on the bottom of the foot. Fascia is connective tissue that isn't stretchy like a muscle and its role is to provide stability in the body. It has more nerve endings than muscle, therefore when our feet get sore, we really notice the pain. This often occurs due to a number of factors: increased body weight, which puts more stress on the feet, increasing activity too quickly in a short period of time, and poor fitting shoes for those who have flat feet or tend to go barefoot. Typical symptoms of plantar fasciitis are increased pain in the morning where the first steps out of bed are misery, tenderness to touch on the bottom of the foot, and more pain after standing or walking for longer periods.
We often see plantar fasciitis in the springtime when patients begin either a walking or running routine after being relatively inactive over the winter. Best steps to avoid this would be the following:
Increase activity slowly. A good rule is to add only 10% to your walking or running distance. For example, if you typically walked 2 miles daily over the winter, add on .2 miles to your next walking instead of 1 to 2 more miles
Wear supportive shoes. If your sneakers are old or worn out, look into purchasing a new pair that provide arch support. Shoes have a lifespan and eventually break down and don't provide enough support
Stretch your calf muscles. Our fascia is directly linked to our calves, so as these muscles get tight, it puts more stress on the feet
We all want to enjoy the nice weather approaching, and this can be a way to prevent any setbacks. Take care of your feet and your body will thank you!
Next Blog Post
Signs of spring in Vermont are making their appearance, from the crocuses poking their heads out of the ground to the near-impassable muddy ruts forming on our dirt roads to the increasing numbers of Vermonters getting outside to walk, run, bike, and play.  With the return to outdoor activity comes the…