October Is National Physical Therapy Month!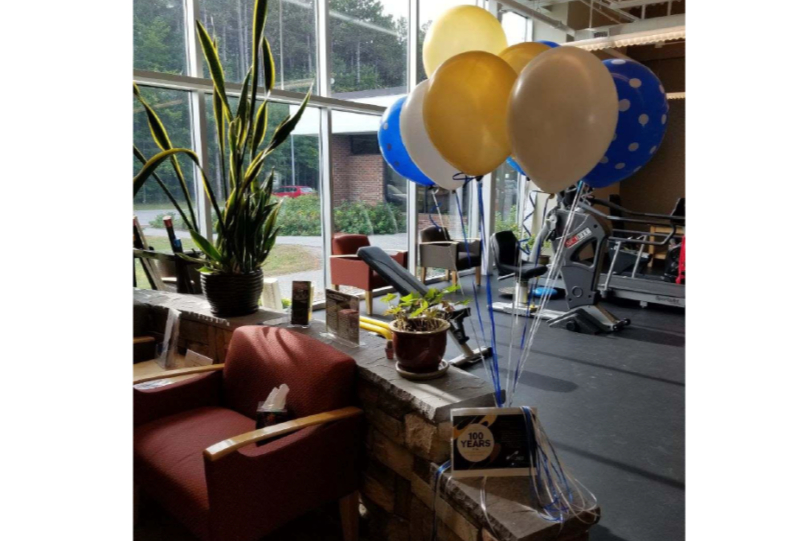 This month we are celebrating Physical Therapy (PT) in a big way at PT360! Not only is it National Physical Therapy Month, but it's also 100 years since the American Physical Therapy Association was established, the overseer of all things PT. Give us a reason to celebrate and we will run with it!
Physical therapy was established as a profession with the onset of polio epidemic, as well as the effects of multiple wars that left veterans disabled in the early 1900s. The goal was to restore these veterans and polio survivors to have as much function as possible. As technologies have advanced, physical therapy has morphed from only in-patient hospital to now outpatient PT, which is what we do at PT360.
National Physical Therapy Month gives us time to celebrate our profession and the valuable work we do in the community (if we do say so ourselves). We at PT360 are proud of the services that we provide to our patients and the role we have in the healthcare industry. In Vermont, we are lucky to have direct access, meaning sometimes we are the first providers a patient sees even before their doctors. Physical therapists can assess, diagnose, and provide treatment for a multitude of ailments. We can help reduce the need for pain medications by helping patients through movement as well as educating them on ways to manage their pain.
Physical therapy has become more popular in the last few years and doctors are quicker to refer patients because they have seen good results with less invasive intervention needed. We focus on reducing pain, restoring normal movements, and get patients back to their functional tasks. From a sprained ankle to a knee replacement, we want patients to get back into the community and feel good while doing so.
Each day this month for the last 100 days of the year, we will be posting about PT360, our clinicians, and why we do what we do. What motivates us, what inspires us, our success stories and testimonials from patients. We are lucky to live in this advanced technological age in which treatments are more advanced and patients can get better quicker. It's time to celebrate all things PT!
Next Blog Post
There are a couple different ways we can think about balance - we can think about it as managing work/life balance, as well as social life and responsibilities balance. These are all good things to work on for a happy/healthy life, however today we will be discussing physical balance and the three systems…