March Is National Athletic Training Month!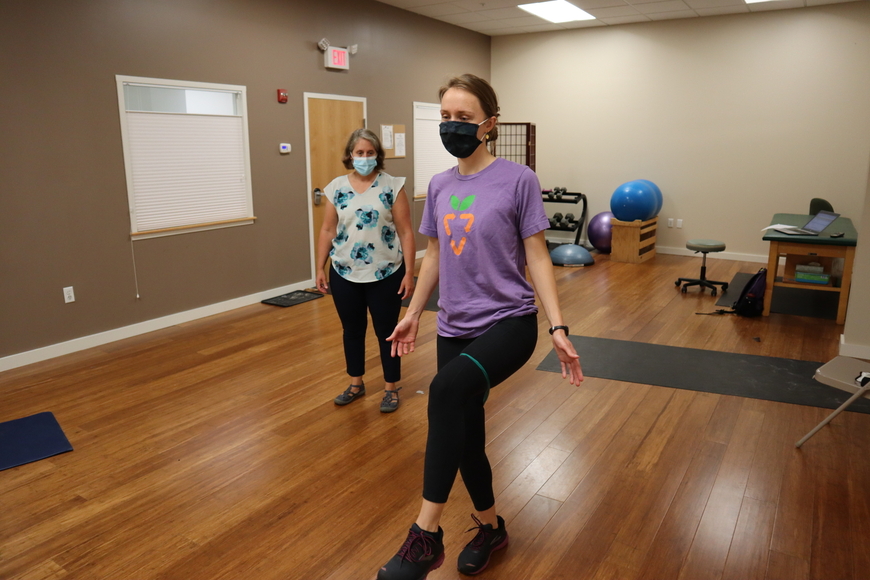 The 2022 theme for National Athletic Training Month is to celebrate Athletic Trainers providing health care everywhere!

One of PT360's cooperative owners, Heather Chernyshov, MS, ATC, NCTMB, embodies that theme, having worked in several different settings and provided different care options throughout her 28 year career as an Athletic Trainer!

Her career started along the sidelines of collegiate sports, providing Athletic Training services to Division III athletes while at Colby College. She was one of three Athletic Trainers for 33 varsity sports!

Further matriculating her studies, Heather earned her Masters Degree in Athletic Training at the University of Florida while concentrating her thesis on the management of concussions. Clinically she utilizes these studies for patient care today. Longing for colder weather, she moved back North and spent four years on the bench of the University of Vermont Women's hockey, lacrosse and swimming programs.

Balancing career and family led her to transition to high school athletic training development throughout the state of Vermont, while working in a few different clinics throughout Chittenden county.

In 2012, Heather had the opportunity to work overseas as the staff Athletic Trainer of the U-18 USA Women's Hockey Team during the World Championships in Zlin, Czech Republic.

Currently Heather provides Athletic Training services in the PT360 Shelburne clinic, as well as serves as the instructor for an array of aquatic classes with a large community following. Her manual-based orthopedic prevention and care for the everyday athlete is keeping the community better together!

This is just one great example of how Athletic Trainers really do provide health care everywhere!
Next Blog Post
Cardiovascular health is an important facet of overall wellness, as heart disease is the leading cause of death in the United States¹ and almost half of Americans either have high blood pressure or take blood pressure medication². Common methods to address heart conditions include medication, exercise,…