Maintaining Balance in 2020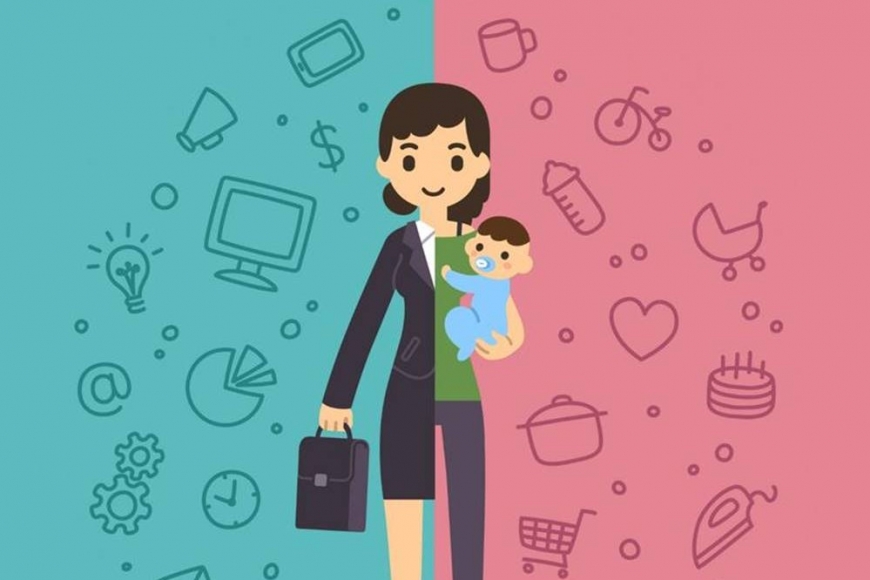 I'm usually not one to make New Year's resolutions. As a pretty self-disciplined person, I tend to make smaller goals, do things in moderation, and have never felt the need to "start fresh" in the New Year. I've come to realize, however, that such a life of moderation hasn't necessarily forced me to challenge myself and go beyond my comfort zone. My husband and I have also reached a point in our lives and relationship where we feel we have more to give and desire to do something outside of ourselves. Therefore, we've decided to grow (one of us quite literally!) by embarking on parenthood. With 2020 looking to be the biggest year of my life (again, no pun intended), I figure there's no better time to finally make a New Year's resolution. Some major changes are heading my way, so my goal for the upcoming year is to maintain balance. While my growing belly and shifting center of gravity may literally make it tough to stay steady on my feet, I hope to strengthen and maintain some balance in other aspects of my life.

Like most working pregnant women, I am worried about juggling the trifecta: work, taking care of others, and taking care of myself. I love being a physical therapist and have worked hard to complete my education and provide the best care possible for my patients. While I've always been passionate about my work, I've also always made sure to maintain a good work-life balance. However, once you have a baby, your priorities shift from wanting the best for yourself to wanting the best for your child and I'm sure my husband and I will be no different. I hope to remember, however, that sometimes doing the best by my family is to continue taking care of my own mental and physical health. This will no doubt include maintaining and balancing my love for being a mother with my passion for being a physical therapist and always pushing myself to be a better clinician.

I hope to channel the same drive I had for becoming a good PT toward becoming a good mother. One great thing about pregnancy is that the long incubation period gives you a lot of time to prepare (not like anyone is ever fully prepared to have a baby). Between the hundreds of baby books, mommy blogs, websites, and the advice of family and friends, there is a plethora of information to sift through, all containing huge variations in its scope and tone. This information can range from the uber-positive "the female body is a miracle making machine!" to fear-inducing tidbits like, "here are 50 things you can do wrong that can lead to birth defects." However, on top of work and having that lovely pregnancy fatigue that especially seems to take over as soon as I get home, it's been challenging to add baby research to my daily routine. As someone who likes to be prepared, I'm feeling the pressure to stay on top of all the relevant baby literature. However, with my goal of maintaining balance, I'm going to be patient with myself and read as much necessary information as I can, but not stress too much about it. Luckily I'm blessed with a partner who is a master of research and information consolidation (I've already lost count of how many Google documents he's created).

Speaking of my husband, one area where I really hope to maintain balance is in my relationship with him. We've been together for over 15 years now and it's hard to believe there will be more than just the two of us in the near future. We're so excited to be finally starting a family and I'm looking forward to seeing how we'll be together as parents, but I'd be lying if part of me wasn't sad to be phasing out of the life we've had together thus far. I know the road ahead is going to be very challenging, but also extremely rewarding. It's going to be difficult to avoid getting swept up in the daily routine of taking care of our baby and putting all of our thought and energy into being the best parents we can be. But I want to make sure that we remember that we aren't just a father and mother, but also a husband and wife. I want to balance those two roles and make sure we leave some space for appreciating each other and continuing to enjoy some of the things we've always shared together.

My husband and I have always been very active outdoors and involved in sports, so it has been difficult to adjust to many of the physical changes through pregnancy thus far. During my first trimester, the constant nausea, fatigue, and indigestion really made it difficult to exercise. I've gotten angry at myself, with a daily inner dialogue that goes something like "God I'm so lazy...I really need to get off the couch and do some sort of exercise...But I'm so tired and the thought of doing yoga or squats is literally making me more nauseous." Again, I'm usually a pretty self-disciplined person, so this lack of motivation has been incredibly frustrating. To balance out these negative thoughts, I need to keep reminding myself..."I'm growing a HUMAN BEING! It's one of the most miraculous, marathon-like physical feats that exists!" So in 2020, I hope to push myself to stay active, but to also give myself some leniency now and again.

This year is going to be chock-full of changes, but I'm resolved to take them in stride. Honestly, I think that sitting down to write this blog has allowed me to really think about what's important to me and make a plan on how to continue honoring those things. My goal is to maintain balance - between my mental and physical health, my passion for my profession and becoming a good mother, my desire to be prepared but to allow myself to take things as they come, charging ahead with our new roles as parents while remembering we are partners, and to continue pushing myself but to remember to be gentle with myself and have patience. If I can maintain at least a portion of this juggling act, I foresee 2020 to be my best year yet!
Next Blog Post
According to fitness and location apps, January is without a doubt the busiest time of the year for gym memberships, as it is inevitably "that time of the year again".  The New Year is popular for resolutions pertaining to fitness or making the "best version of ourselves".  If exercise and fitness are…