Lend A (Socially Distant) Hand This Winter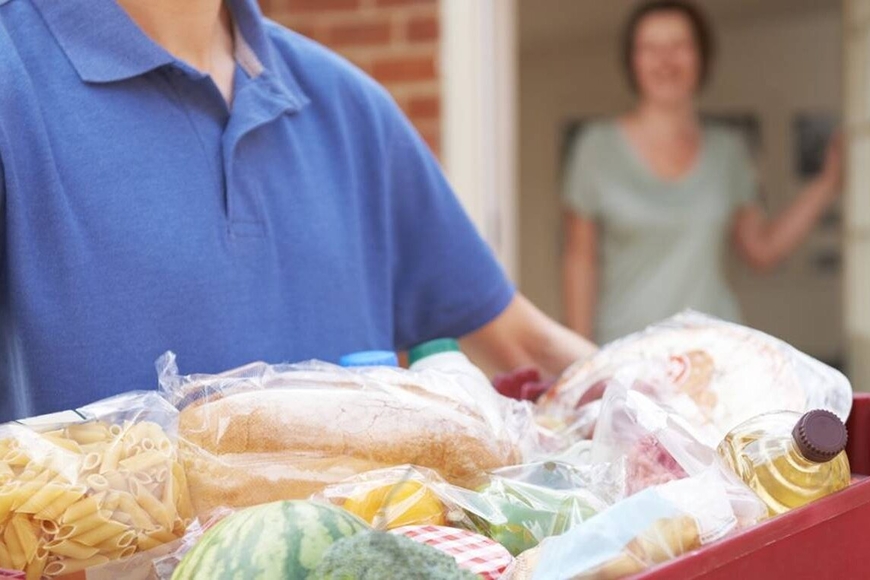 Winter in Vermont can be a magical time. I'll always remember walking through town last January and taking in all the winter activities going on around me; kids sledding on the hill in front of the church, families ice skating in the park, and cross country skiers breaking trails in the fields behind the village. I literally felt like I was part of a live action Grandma Moses painting.

Winter in Vermont can also have its highs and lows. The highs being those early months; the excitement of the first snowfall transforming landscapes into winter wonderlands and the holiday season full of cozy dinners and gatherings with family. But then January comes along, followed by February, March, and oh-my-god-it's-April-and-we're-still-getting-snow storms.

Winter in Vermont is going to be different this year. Many of us stave off the long, dark winter blues by getting outside to enjoy quintessential winter activities; brisk walks, downhill skiing, cross-country skiing, snowshoeing, etc. And luckily, most of those activities will still be available this winter, albeit with some social distancing. However, not everyone is able to enjoy the great outdoors in the winter. Many folks, such as the elderly, are more confined to the indoors, as medical conditions or fall risks make it too dangerous to venture outside. For those individuals, having friends and family to visit, help with errands or appointments, or take them out on a lunch date, is so important for their well-being.

As we approach these winter months, it's becoming glaringly obvious that COVID-19 is heading into this next season as well. And the continued threat of the virus is affecting all of us; this holiday season won't be the same, we all are going to be staying home more, and everyone has a loved one they're worried about. But for many of us, we will still have our "outlet" of getting outside to enjoy our favorite winter sport.

I'd like to propose that we all add another activity this winter: regularly touching base with someone who may need extra help or support during this difficult time. While we may not be able to physically be there, we can still call, write letters, shovel driveways, or drop off groceries. I have a 96 year old grandma in New York who is too hard of hearing to talk on the phone, so I'm planning on going old-school and sending letters and pictures of my baby, who she hasn't been able to meet yet.

Game of Thrones put it best with the recurring ominous statement, "Winter is coming." While we are fortunate to be in Vermont both for the access to outdoor activities and our management of COVID-19, it is yet to be seen how things will shape up this winter. It's not going to be easy for any of us, but a few simple gestures of kindness could be the positive force that helps someone through this difficult time.
Next Blog Post
Thanksgiving has always been my favorite holiday. I get giddy about it like little kids do about Christmas morning. But I can't help myself; it's typically the first time I see my parents and siblings after a few months. I look forward to the good food, warm drinks, and snuggly cold weather, and I typically…