Celebrating National Employee Ownership Month!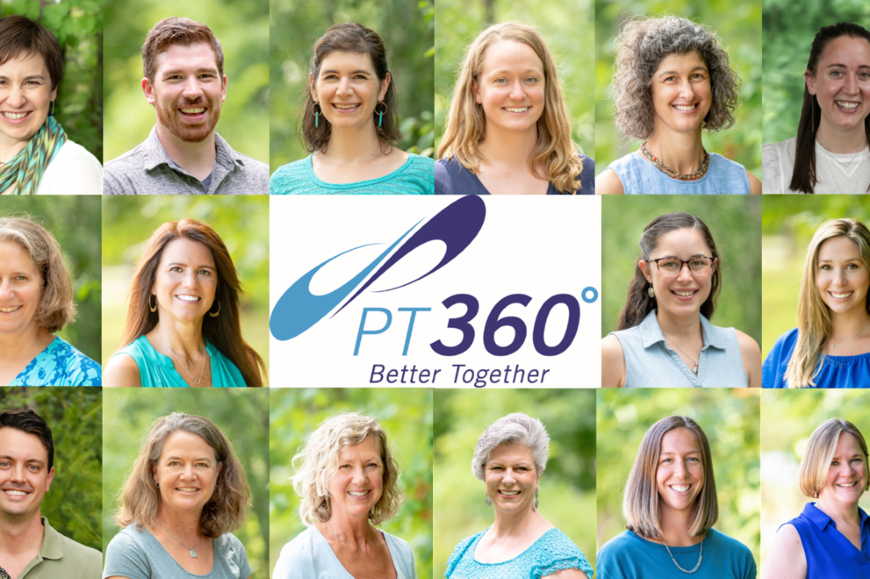 "To build a strong team you must see someone else's strength as a complement to your weakness, not a threat to your position or authority"
– Christine Caine
October is National Employee Ownership month and PT360 is proud to be the first and only Employee-Owned Physical Therapy Cooperative in the country!
When we started PT360 in 2010, we wanted to do business unlike any other physical therapy clinic - we wanted autonomy, we wanted to focus on our professional specialties as they related to the group as a whole, we wanted to deliver healthcare unlike any of our competitors, we wanted to play an active role in the community, we wanted to take over the financial decisions (loss or gains) of our business, and we wanted to reward all employees with the opportunity for regardless of job title, education, and/or annual salary.
Those same core values have remained as the cornerstone of PT360's mission for the past 12 years. As a worker cooperative, PT360 places a high level of importance on the diversity of skills within each of our clinics to meet our patients needs and the growing demands on the company at large.
As a collective body of owners, we have learned that we are Better Together, combining the strength, skills, and services of several therapy professionals under one roof.
We have a vested interest in our patients and community, unlike any clinic in the area.
We are very committed to our local community and offer weekly senior fitness classes, aquatic classes, oncology rehabilitation, Post-Concussion Syndrome rehabilitation, and Lyme Disease Rehabilitation in addition to our standard services.
Over the years, we have participated in community events such as the Relay for Life, March of Dimes, Special Olympics, Burlington City Marathon, Dragonheart Vermont, Penguin Plunge, Vermont Employee Ownership Center Conference, NDAA, Senior Santa, and local food drives.
We have expanded our programs and offer punch cards for our salt-water pools to help defer some of our patients' healthcare expenses and/or help patients to stretch out their limited number of visits.
If there's a need in the community, we will problem solve how we can help. We continue to grow our programs – Athletic training, corporate wellness, hybrid on-line/in-person classes, we have it all.
As our name indicates, we provide 360 degrees of care – prevention, rehabilitation, and facilitation of life-long health and wellness.
This October, PT360 would like to highlight other successful employee-owned companies throughout Vermont – Catamount Solar (Randolph), The New School of Montpelier (Montpelier), Gardener's Supply (Williston/Burlington), Red House Construction (Colchester), King Arthur Baking Company (Norwich), Switchback Brewing Company (Burlington), and Flat Iron Coop (Bellow Falls). PT360 salutes other pioneers in their industries!
This October, please consider patronizing local businesses that are owned and operated by the workers who show up every day. We're honored to be a part of such a hardworking group of folks.
Next Blog Post
"To build a strong team you must see someone else's strength as a complement to your weakness, not a threat to your position or authority" – Christine Caine   October is National Employee Ownership month and PT360 is proud to be the first and only Employee-Owned Physical Therapy Cooperative in the…